Expense management platforms have become indispensable in empowering companies to track and manage employee-initiated expenses. However, the ever-evolving landscape of highly diversified customers poses a unique challenge. A one-size-fits-all approach falls short when dealing with spend controls like limits, velocity, and expense type. At Highnote, we understand these complexities. Our platform's hierarchies, spend limits, and authorized users capabilities solve for even the most complex expense management use cases.
Multiple Funding Options for Streamlined Expense Management
As discussed in our Flexible Funding blog, our Advanced Ledger capabilities are a core feature of the Highnote platform. Expense management platforms that want to enable card issuance for their corporate customers will find the Highnote platform a flexible and easy way to manage even the most complex user requirements.
By leveraging Highnote's Advanced Ledger capabilities, businesses can efficiently set up financial accounts with ease once they are onboarded to our platform. For expense management solutions, financial accounts typically pull funds by linking to an external funds source via Plaid or Finicity. Highnote also provides account and routing information, allowing businesses to push funds from their external accounts. With multiple funding options, the choice is yours to ensure a smooth and tailored experience for every use case.

Adaptive Solutions Built for Purpose
Gone are the days of rigid payment cards that don't adapt to your business needs. With Highnote's platform, you can now issue specialized cards for different roles within your organization. Let's take a look at some examples for specialized cards. You can authorize salespeople to use cards for restaurants, hotels, and transportation, while ensuring that administrators can only make purchases for supplies. IT professionals can enjoy the ease of cloud vendor payments. These custom use cases are done at the payment card level, making expense management convenient and seamless.
Highnote goes beyond conventional solutions, offering tokenization for enhanced security. With Highnote's authorized users capabilities, you can attach specific employee information to cards, ensuring a secure and personalized payment experience. This is essential for workers who use phone apps with embedded finance, like drivers who handle pick-ups, payments, and deliveries.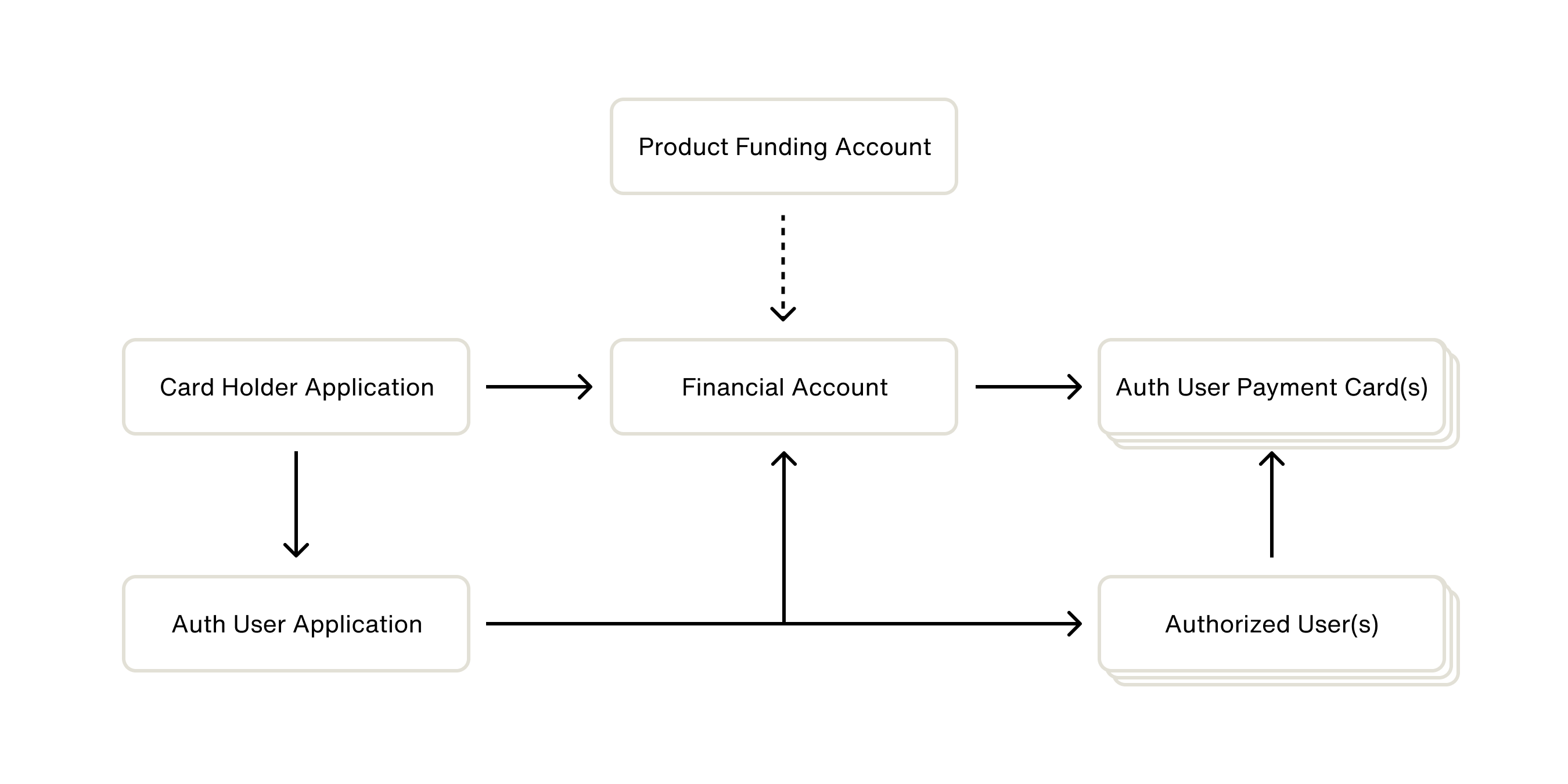 Experience the Highnote Advantage
At Highnote, we believe that financial empowerment comes from having choices. That's why we ensure that expense management platforms have flexible funding options, including prefunding and on-demand funding. These versatile funding models are just a glimpse of how Highnote is "built for purpose" to support a wide range of embedded finance use cases. Using Highnote, expense management firms can build modern solutions that fit the unique needs of their customers. We are setting a new industry standard by revolutionizing the way funding accounts are established, organized, and tracked. Ready to transform your expense management platform? Contact us to learn about how Highnote can empower your business!